 This villa is no longer available for rent here
Discover other luxury villas available in Phuket & Koh Samui
Feel free to
contact us
- our Thailand villa specialists will be happy to
help you find the villa holiday of your dreams.
"The Inspiring Villas Team"
Sleep up to
The expansive and luxurious 7 bedroom Loch Palm Villa sits directly on one of the most beautiful island Golf courses in the world, and lies in a secluded area just ten minutes from the beach. Featuring multiple indoor and outdoor living areas, a full size pool table for entertainment, an oversize pool complete with sun drenched day beds and incredible golf course views, this Villa is perfect for large groups, business travel, family getaways and wedding parties. You'll find everything you need in this elegant and spacious escape, whether you are holding a casual family brunch or a dazzling sunset cocktail party. Located just minutes from famous Patong Beach, you'll be close to everything while at the same time enjoying serene and quiet seclusion and privacy.
Highlight Features
Treadmill
Pool Table
Alfresco Dining
Lounge Area
Parking Area
In-villa Spa
Breakfast Counter
14m Swimming Pool
Exercise Bike
Bedrooms
Queen Bed
King Bed
Twin Bed
Safe Box
Non Smoking
Balcony
Toilet Shower
Bathtub/Shower
TV
Facilities
Coffee Maker
Ipod Dock
WIFI
Sound System
Cable TV
DVD Player
BBQ
Air Conditioner
Sun Loungers
Travel Time
18 minutes drive to Patong Beach
37 minutes drive to Phuket Airport
5 minutes drive to Loch Palm Golf
6 minutes drive to HKT Water Ski Cable
7 minutes drive to Flying Hanuman Kathu
8 minutes drive to Kathu Waterfall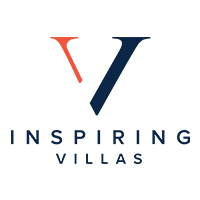 Villa Loch Palm | 4-7 Bedroom Villa - Phuket Town, Phuket
Rental Rate
| Period Dates | Min Night Stay | Price Per Night (USD) | Price Per Night (USD) | Price Per Night (USD) | Price Per Night (USD) | Price Per Night (USD) | Price Per Night (USD) | Price Per Night (USD) | Price Per Night (USD) | Price Per Night (USD) | Price Per Night (USD) | Price Per Night (USD) | Price Per Night (USD) | Price Per Night (USD) | Price Per Night (USD) | Price Per Night (USD) |
| --- | --- | --- | --- | --- | --- | --- | --- | --- | --- | --- | --- | --- | --- | --- | --- | --- |
| 01-Sep-2017 - 31-Oct-2017 | 3 | 0 | 0 | 0 | 500 | 600 | 700 | 800 | 0 | 0 | 0 | 0 | 0 | 0 | 0 | 0 |
| 01-Nov-2017 - 14-Dec-2017 | 3 | 0 | 0 | 0 | 700 | 800 | 900 | 1000 | 0 | 0 | 0 | 0 | 0 | 0 | 0 | 0 |
| 15-Dec-2017 - 15-Jan-2018 | 7 | 0 | 0 | 0 | 1500 | 1600 | 1700 | 1800 | 0 | 0 | 0 | 0 | 0 | 0 | 0 | 0 |
| 16-Jan-2018 - 14-Feb-2018 | 3 | 0 | 0 | 0 | 700 | 800 | 900 | 1000 | 0 | 0 | 0 | 0 | 0 | 0 | 0 | 0 |
| 15-Feb-2018 - 21-Feb-2018 | 5 | 0 | 0 | 0 | 1500 | 1600 | 1700 | 1800 | 0 | 0 | 0 | 0 | 0 | 0 | 0 | 0 |
| 22-Feb-2018 - 30-Apr-2018 | 3 | 0 | 0 | 0 | 700 | 800 | 900 | 1000 | 0 | 0 | 0 | 0 | 0 | 0 | 0 | 0 |
| 01-May-2018 - 31-Oct-2018 | 3 | 0 | 0 | 0 | 500 | 600 | 700 | 800 | 0 | 0 | 0 | 0 | 0 | 0 | 0 | 0 |
Note:
- Refundable security deposit of $1000 USD is required in any currency upon check-in
Bedroom Configuration
Master Bedroom 1 - King bed, ensuite bathroom w/ bathtub
Master Bedroom 2 - King bed, ensuite bathroom
Bedroom 3 - King bed, ensuite bathroom
Bedroom 4 - Twin beds, ensuite bathroom
Bedroom 5 - King bed, ensuite bathroom
Bedroom 6 - Twin beds, ensuite bathroom
Bedroom 7 - 2 Queen beds, ensuite bathroom
Villas Reviews
Stayed here with all my cousins and in laws for 4 nights. Big property, massive living room with pool table, ample of space for every one to relax. Had loads of fun in the swimming pool with soft volley ball to play. The staff were very helpful. The cook was fantastic. Every garden needs to give credit to the gardener. Will surely recommend to any one looking for a personal space to enjoy. Bangla road and all are close by 15 min by car.

Caljounas, Dubai - August 2017

Loch Palm Villa is an oasis. It's far enough from the cities that its nice and quiet but not far enough to travel to the beaches or touristy places. The villa is large like a mansion and it will comfortably fit 10 people. It has great modern facilities. The villa has plenty of outside furniture and a swimming pool. The rooms are nice and very spacious. All have access to fans and aircon when it gets hot. The staff are excellent. They were very accommodating. We took advantage of the in-house cook and the meals were divine. Delicious and authentic Thai food.

Peter L., Australia - August 2015

This was a last minute location booking for a bucks party, and we weren't really expecting anything special, but our 2 days there were nothing short of amazing. We were greeted by the friendly staff who helped us settle in immediately. Amenities were by and large; pool, outdoor lounge area, spacious bedrooms, massive dining area, pool table. And both nights a massive feast of home cooked Thai food was prepared for us. When a group of 13 could not finish the food that's a testament to how generous the portions were. Coming back from site seeing and finding all our clothing hung up, items placed neatly and even a mouldy can of after shave left in the bathroom completely clean was a pleasant surprise.

Jaz, Australia - August 2015