 This villa is no longer available for rent here
Discover other luxury villas available in Phuket & Koh Samui
Feel free to
contact us
- our Thailand villa specialists will be happy to
help you find the villa holiday of your dreams.
View our luxury villa collections in
Kata Beach
or
all villas available in
Phuket
"The Inspiring Villas Team"
Sleep up to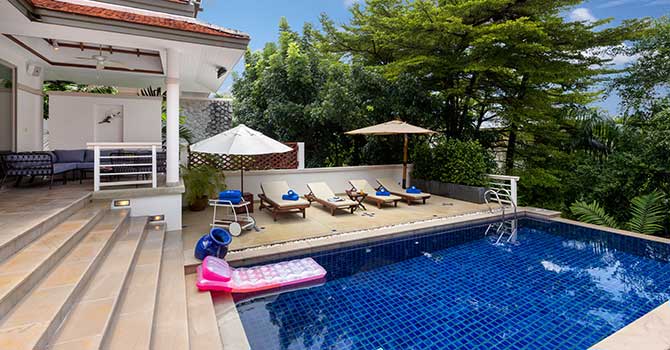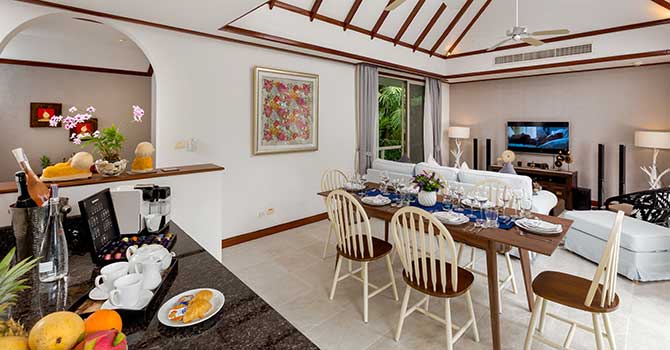 Luxury 3-BR Garden Makata Villa 1 is calm and tropical retreat just 350 meters away from the stunning Kata Noi beach of Phuket. With three spacious bedrooms, open-plan common areas, an ideal choice for families getaways, private gatherings, or couples retreat. This property is laid out for everything from a relaxing family lunch to a poolside cocktail party under the stars. Featuring the blue-tiled infinity edge saltwater pool, comfy outdoor sofa and the alfresco dining set up. Whether you're looking for relaxation in nature or the perfect place to host a stylish party, this Villa won't disappoint.
Highlight Features
8x4m Infinity Pool
Alfresco Dining
Board Games
Estate Gym
Estate Tennis Court
Function Area
In-villa Spa
Lounge Sala
Fully Staffed
Facilities
Air Conditioner
BBQ
DENON System
DVD Player
Nespresso
Outdoor Sofa
Pressed Juicer
Smart TV
WIFI
Bedroom Configuration
Master Bedroom - King bed, ensuite bathroom with outdoor bathtub
Guest Bedroom 2 - King + Sofa bed, ensuite bathroom
Guest Bedroom 3 - Twin beds, ensuite bathroom
Bedrooms
Bathtub/Shower
King Bed
Lounge Chair
Non Smoking
Safe Box
Sofa Bed
Toilet Shower
TV
Twin Beds
Travel Time
1 hour 14 min drive to Phuket Airport
27 minutes drive to Patong
3 minutes drive to Kata Beach
30 minutes drive to Big Buddha
350m/5mins walk to Kata Noi Beach
49 minutes drive to Loch Palm Golf
What is included
1 way airport transfer (same flight only, can either be pick-up or drop off).
Complimentary use of baby cot and highchair
Daily continental breakfast
Welcome drinks and cold towel upon arrival
Staff service inclusion
Full staff service (villa manager, maid & chef), working 8 hours daily
Extra Charge
Babysitting service
F&B at guests cost + 20% additional surcharge from the total shopping bill
In villa spa treatments
Laundry service
Luxury yacht and boat charters
Private jet charter (International or domestic)
Thai cooking classes
Tours and car rental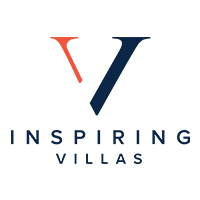 Makata Villa 1 | 3 Bedroom Villa - Kata Beach, Phuket
Rental Rate
| Period Dates | Min Night Stay | Price Per Night (USD) | Price Per Night (USD) | Price Per Night (USD) | Price Per Night (USD) | Price Per Night (USD) | Price Per Night (USD) | Price Per Night (USD) | Price Per Night (USD) | Price Per Night (USD) | Price Per Night (USD) | Price Per Night (USD) | Price Per Night (USD) | Price Per Night (USD) | Price Per Night (USD) | Price Per Night (USD) | Price Per Night (USD) | Price Per Night (USD) | Price Per Night (USD) | Price Per Night (USD) | Price Per Night (USD) | Price Per Night (USD) | Price Per Night (USD) | Price Per Night (USD) | Price Per Night (USD) | Price Per Night (USD) | Price Per Night (USD) |
| --- | --- | --- | --- | --- | --- | --- | --- | --- | --- | --- | --- | --- | --- | --- | --- | --- | --- | --- | --- | --- | --- | --- | --- | --- | --- | --- | --- |
| 01-Nov-2018 - 15-Dec-2018 | 3 | 0 | 0 | 450 | 0 | 0 | 0 | 0 | 0 | 0 | 0 | 0 | 0 | 0 | 0 | 0 | 0 | 0 | 0 | 0 | 0 | 0 | 0 | 0 | 0 | 0 | 0 |
| 16-Dec-2018 - 26-Dec-2018 | 7 | 0 | 0 | 525 | 0 | 0 | 0 | 0 | 0 | 0 | 0 | 0 | 0 | 0 | 0 | 0 | 0 | 0 | 0 | 0 | 0 | 0 | 0 | 0 | 0 | 0 | 0 |
| 27-Dec-2018 - 15-Jan-2019 | 10 | 0 | 0 | 750 | 0 | 0 | 0 | 0 | 0 | 0 | 0 | 0 | 0 | 0 | 0 | 0 | 0 | 0 | 0 | 0 | 0 | 0 | 0 | 0 | 0 | 0 | 0 |
| 16-Jan-2019 - 31-Jan-2019 | 3 | 0 | 0 | 525 | 0 | 0 | 0 | 0 | 0 | 0 | 0 | 0 | 0 | 0 | 0 | 0 | 0 | 0 | 0 | 0 | 0 | 0 | 0 | 0 | 0 | 0 | 0 |
| 01-Feb-2019 - 11-Feb-2019 | 5 | 0 | 0 | 525 | 0 | 0 | 0 | 0 | 0 | 0 | 0 | 0 | 0 | 0 | 0 | 0 | 0 | 0 | 0 | 0 | 0 | 0 | 0 | 0 | 0 | 0 | 0 |
| 12-Feb-2019 - 14-Apr-2019 | 3 | 0 | 0 | 525 | 0 | 0 | 0 | 0 | 0 | 0 | 0 | 0 | 0 | 0 | 0 | 0 | 0 | 0 | 0 | 0 | 0 | 0 | 0 | 0 | 0 | 0 | 0 |
| 15-Apr-2019 - 23-Apr-2019 | 5 | 0 | 0 | 450 | 0 | 0 | 0 | 0 | 0 | 0 | 0 | 0 | 0 | 0 | 0 | 0 | 0 | 0 | 0 | 0 | 0 | 0 | 0 | 0 | 0 | 0 | 0 |
| 24-Apr-2019 - 30-Apr-2019 | 3 | 0 | 0 | 395 | 0 | 0 | 0 | 0 | 0 | 0 | 0 | 0 | 0 | 0 | 0 | 0 | 0 | 0 | 0 | 0 | 0 | 0 | 0 | 0 | 0 | 0 | 0 |
| 01-May-2019 - 30-Jun-2019 | 2 | 0 | 0 | 395 | 0 | 0 | 0 | 0 | 0 | 0 | 0 | 0 | 0 | 0 | 0 | 0 | 0 | 0 | 0 | 0 | 0 | 0 | 0 | 0 | 0 | 0 | 0 |
Note:
- Refundable security deposit of $500 USD is required in any currency upon check-in
Discount
Early bird enjoys 5 % discount when booking 120 days in advance.
Last minute bookings enjoy 5 % discount when checking in before 14 days
Enquire Now
No Booking fees
Best Price Guaranteed Makata Villa 1 | 3 Bedroom Villa - Kata Beach, Phuket