 This villa is no longer available for rent here
Discover other luxury villas available in Phuket & Koh Samui
Feel free to
contact us
- our Thailand villa specialists will be happy to
help you find the villa holiday of your dreams.
"The Inspiring Villas Team"
Sleep up to
Luxury 9-BR Beachfront Ban Sairee is a majestic estate on a secluded, untouched beach near Lamai, Koh Samui. This expansive property sleeps up to 18 people and is absolutely ideal for very large groups including wedding parties, family reunions and corporate or wellness travel. Featuring truly unique Thai style beach house architecture paired with sleek, modern amenities at every turn, this villa truly has the best of both worlds. Some of the main highlights include a spacious swimming pool, direct access to a private beach on half moon bay, a delightful giant trampoline and a special and stylish bunk room for children or guests. The plentiful and spacious open plan common areas make this villa seem private even for large groups. This unique beach house has everything you need for an unforgettable holiday!
Highlight Features
Kayak
Kids Bedroom
Massage Sala
Outdoor Sala
Fully Staffed
Swimming Pool
Table Tennis
Tennis Court
Trampoline
Facilities
Air Conditioner
BBQ
Coffee Maker
Day Bed
DVD Player
Hammock
Plasma TV
Sun Loungers
WIFI
Bedroom Configuration
Master Bedroom - King bed, ensuite bathroom
Guest Bedroom 1 - King bed, ensuite bathroom
Guest Bedroom 2 - Bunk bed, ensuite bathroom
Guest Bedroom 3 - King bed, ensuite bathroom
Guest Bedroom 4 - King bed, ensuite bathroom
Guest Bedroom 5 - Bunk bed, ensuite bathroom
Guest Bedroom 6 - King bed, ensuite bathroom
Guest Bedroom 7 - Twin beds, ensuite bathroom
Bedrooms
Balcony
Bathtub/Shower
Bunk Bed
King Bed
Lounge Chair
Non Smoking
Safe Box
Toilet Shower
Twin Beds
Travel Time
14 minutes drive to Na Muang Waterfalls
2 minutes drive to Baby Buddha Jaidee
22 minutes drive to Hinta & Hinyai Rocks
52 minutes drive to Chaweng
54 minutes drive to Santiburi Golf
56 minutes drive to Koh Samui Airport
What is included
Complimentary use of baby cot and highchair
Daily continental breakfast
Complimentary airport transfer
One roundtrip airport transfer (same flight only)
Staff service inclusion
Full staff service (villa manager, maid & chef), working 8 hours daily
Extra Charge
Chef service: THB1,500++/Meal or THB2,500++/Day for a max of 12 pax, extra person charged at THB600++/meal.
Chef shopping service: THB300 + 7% VAT or 20% minimum of purchase cost, whichever is greater.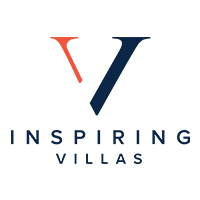 Ban Sairee | 3-9 Bedroom Villa - Leam Sor Beach, Samui
Rental Rate
| Period Dates | Min Night Stay | Price Per Night (USD) | Price Per Night (USD) | Price Per Night (USD) | Price Per Night (USD) | Price Per Night (USD) | Price Per Night (USD) | Price Per Night (USD) | Price Per Night (USD) | Price Per Night (USD) | Price Per Night (USD) | Price Per Night (USD) | Price Per Night (USD) | Price Per Night (USD) | Price Per Night (USD) | Price Per Night (USD) | Price Per Night (USD) | Price Per Night (USD) | Price Per Night (USD) | Price Per Night (USD) | Price Per Night (USD) | Price Per Night (USD) | Price Per Night (USD) | Price Per Night (USD) | Price Per Night (USD) | Price Per Night (USD) | Price Per Night (USD) |
| --- | --- | --- | --- | --- | --- | --- | --- | --- | --- | --- | --- | --- | --- | --- | --- | --- | --- | --- | --- | --- | --- | --- | --- | --- | --- | --- | --- |
| 09-Apr-2018 - 14-May-2018 | 3 | 0 | 0 | 1,300++ | 0 | 0 | 1,700++ | 2,000++ | 2,400++ | 2,750++ | 0 | 0 | 0 | 0 | 0 | 0 | 0 | 0 | 0 | 0 | 0 | 0 | 0 | 0 | 0 | 0 | 0 |
| 15-May-2018 - 30-Jun-2018 | 3 | 0 | 0 | 1,200++ | 0 | 0 | 1,500++ | 1,800++ | 2,200++ | 2,550++ | 0 | 0 | 0 | 0 | 0 | 0 | 0 | 0 | 0 | 0 | 0 | 0 | 0 | 0 | 0 | 0 | 0 |
| 01-Jul-2018 - 31-Aug-2018 | 3 | 0 | 0 | 1,300++ | 0 | 0 | 1,700++ | 2,000++ | 2,400++ | 2,750++ | 0 | 0 | 0 | 0 | 0 | 0 | 0 | 0 | 0 | 0 | 0 | 0 | 0 | 0 | 0 | 0 | 0 |
| 01-Sep-2018 - 14-Dec-2018 | 3 | 0 | 0 | 1,200++ | 0 | 0 | 1,500++ | 1,800++ | 2,200++ | 2,550++ | 0 | 0 | 0 | 0 | 0 | 0 | 0 | 0 | 0 | 0 | 0 | 0 | 0 | 0 | 0 | 0 | 0 |
| 15-Dec-2018 - 10-Jan-2019 | 7 | 0 | 0 | 2,900++ | 0 | 0 | 2,900++ | 3,400++ | 3,400++ | 3,800++ | 0 | 0 | 0 | 0 | 0 | 0 | 0 | 0 | 0 | 0 | 0 | 0 | 0 | 0 | 0 | 0 | 0 |
Note:
- Rate is subject to 17.7 % service charge, taxes.
Villas Reviews
The whole stay was just amazing!!! Unique Thai style villa is so wonderful with its spacious, very tastefully decorated rooms and amazing outdoor showers, the garden is so nice and peaceful with the private beach, palm trees and a lot of space. And we cannot thank enough the staff. They were so helpful and friendly while taking the best care of us. And the food, cooked daily by the private chef, was probably the best Thai food we have ever had. And of course my wedding day...... It was a very hard choice to pick a perfect villa for a wedding, due to a big variety of villas in Koh Samui. However I feel like I have made the best choice.
Ban Sairee is a truly special part of the world. Not for the view, although that is spectacular. Not for the villa itself, although the restrained luxury is unforgettable. Not even for the food, although you will be hard pressed to find such consistently outstanding Thai food. What truly makes Ban Sairee an unforgettable holiday is the hospitality shown by Jun and her team. Running a tight ship, instinctively catering to our every need and desire and the inside knowledge you expect from a top concierge, it is this type of service that truly puts Ban Sairee in the unforgettable category. A special thanks also to Khun Teng, the best Thai massage and reflexology I have ever experienced!
Steven Miller, Sydney - Dec
Absolutely amazing!! We are a family of 4 with two teenage boys and met up with another family of 4 with 2 teenage girls. There is so much space here that everyone can just find there own place to relax and get what they want out of their holiday. The service is top class and the catering and meals is out of this world. Unlike hotels the staff here are very intuitive as to when to approach you and when to give you your space. Wanted for nothing and while we don't usually like to go back to the same places we've been before, Baan Sairee is one place we would love to come back to! First class!!!!
Amazing!! I went to Ban Sairee with my family for my wedding. I can't describe how perfect it was. The staff, location, rooms and service were out of this world. I would definitely recommend it to anyone wanting something special. Thanks!
The stunning property with its beautiful villas (complete with outdoor showers), pristine private beach (kayak out to the cove and see the blue crabs!) and infinity pool speaks for itself. The true highlight though was the incredible team of staff there, who were always so friendly and helpful. June, the villa manageress was amazing and took such good care of us, from tailoring our menu every day to arranging for our massage sessions in the sunset under the sala overlooking the beach. If you're staying here do not even bother going out for meals - our own private chef at the Villa cooked up a storm for us and it was some of the best Thai food we've ever had.
Fantastic place for a family reunion. The staff provided 5 star meals 3 times a day and every meal was served with great care and attention to detail. The bedrooms were very inviting and roomy and the ceiling fans and air conditioning added to the level of luxury. Staff mysteriously turned down the beds in the late afternoon and lit candles to enhance the experience. The bathrooms complete with outdoor showers were a hit with everyone. The swimming pool was beautiful by day and night; the use of the tennis courts provided opportunities for exercise and family competitiveness. We would recommend this resort to everyone and we hope we can return again sometime in the future.
Best holiday I've had...From the minute I arrived I was treated like royality. I entered heaven and had the best holiday, so relaxing, the food was award winning , the accommodation was very traditional and luxurious. The staff were gorgeous. Can't wait to go again.
From the moment of our arrival when we were introduced to the staff things just got better and better. Rooms are very comfortable and bathrooms beautiful with open air showers and fantastic amenities, loved the coconut soap! I cant speak highly enough of the staff. They operated like secret little ninjas, putting on mozzie coils, oil burners and turning down the beds with a flower. The food was fresh and in abundance, with the table always set beautifully. They also had great knowledge of the local area and plenty of good advice. Beautiful gardens, pristine pool, great sunbeds (with thick clean towels rolled up on the ends) and a private beach and hammock. What an indulgent week and exceptional value for money.!!
Unforgettable experience, Perfect location for our special birthday celebration for a group of girlfriends. The location is great - right on a private beach & on the quite end of the island. The accommodation is beautiful - stylish & comfortable. The pool was a perfect place for us to spend hours lazing around & the food was unreal - stunning fresh Thai food. We were so well looked after by Jun & all the staff we felt like princesses. Its been hard coming back to reality!
Happychappies_11, Sydney - Feb
It's pretty much perfect. 3 families, 6 adults, 8 kids five and under, 3 helpers and 7 nights. All fit in, fabulous meals and service, space when we wanted it or do everything together room for most of the time and all the while the happiest service you could ask for. Don't bother plan excursions or dinners out. You'll just count the minutes 'til you come back.
Set on a private beach, with a large private swimming pool, Ban Sairee is THE best holiday venue we have had the pleasure of enjoying in South East Asia. The villas, made of antique wood, were deconstructed in the north of Thailand and lovingly restored by native craftsmen, thereby preserving the authentic Thai look and feel. The large property includes a private tennis court, a gazebo and kayaks for venturing out into the waves. The staff are amazing and take care of every need any vacationer might have. Ideal for families, corporate groups, honeymooners or singles, the location, the facilities and the recreation options arranged by the staff, all can't be beat.
ADDHongKong, Germany - Dec
Super relaxing and wonderful place, Our family spent a week there and it was divine and relaxing. Jul and team accommodated our every wish from food and cocktails, to massages and excursions. She makes wicked mojitos and the food is better than most restaurants on Samui. The accommodations were great with comfortable beds, outdoor showers, A/C and WiFi. The beach was nice and quiet and complementary kayaks were available for a paddle over to beach west of the resort for some chilled out ocean front pubs and restaurants. Ban Sairee was great and we would definitely stay again. Great for families, couples, and friends.
Susan T., Hong Kong - Oct
Fantastic week of holiday, We had a bit of a family reunion with cousins and siblings (7 adults, 5 kids, one helper), and it couldn't have been a better way to spend a week with everyone. Overall an amazing stay and my husband, who feels there are too many places to see to return to any place a second time, is counting the days to come back here! Thanks a million to Jul and everyone - you also made our stay quite enjoyable. A memorable family vacation!
Ban Sairee has many faces. The place is so private and unique, its a real get-away and world of pampering you enter into. Beautiful with a view that never bores, the staff are delicately present, knowing exactly when to appear but leaving you feeling like the place is all yours and you can parade naked should you want too! The breath-taking pool and landscaped garden add a real dimension of peace and privacy. HAPPY HAPPY FACE. I can not imagine you will come out feeling anything was wrong, missing or perhaps misunderstood by management, visiting Ban Sairee - I can not mention one thing that they can improve on, it simply is a very special place that will make you ultimately happy and feeling relaxed.
Saskia B., Hong Kong - Jul
All the pictures and the description on the respective websites were accurate. What you see is what you got - superb Villa. The added bonus that you do not read about were the 6 staff members - especially the chef - always attentive with plenty of input and having 6 kids kept them on their feet. The manageress was awesome and made sure we were never out of food or refreshments. What makes this Villa special was the ongoing attention that the owners put into it - homely touches all around, up to date DVD library, Wi console that works and a selection of games. Many board games and toys to keep the kids busy around the pool. The on site Tennis court with flood lights was great
We cant thank you enough for the most magical holiday. It was incredibly spoiling and you looked after us brilliantly. The food was absolutely delicious and we shall dream of Don's cooking back home in the UK. Jun - you attended to our every need and Jum gave the best massages. Ban Sairee is the most special place, a slice of paradise to be treasured forever.
What an incredible week we have had at Ban Sairee. Fantastic weather, delicious food and wonderful company. To all the staff at Ban Sairee thank you so much for looking after us all so well - we'll not forget your kindness.
Thank you for the most relaxing and fun week. It could not have been better! Brilliant company, delicious food (how many fresh coconuts did I drink?!) and the most calm heavenly environment - an ideal holiday.
No other family holiday has ever come close. We can't thank Dom and Clemy enough for their fabulous hospitality and generosity - the amazing food, free flowing victuals, unforgettable day trip on the Gentlemen's Express speed boat to Koh Pangnan. Even the adorable touch or organising a birthday cake for young Max on his big day. We will never forget this wonderful holiday and all the fun we have had. Max has never had so much swimming, hospitality, playing tennis and kissing the beautiful Princess Tatiana. Thank also to the amazing staff at Ban Sairee who have now given Max an entirely undeserved sense of entitlement. We have love every second - thank you so much.
Thanks so much for a truly wonderful weekend - so sad we cant stay longer! Bobby, Ems and Freddie C
Thank you to all of the wonderful staff at Ban Sairee for making our short stay such a memorable one. The beautiful setting was matched only by the welcome we received and continued to enjoy throughout our stay. We hope to be back again soon to enjoy the sun, great food, swimming pool and beach.
Our Ban Sairee holiday was amazing. A wonderful place. Thank you Khun Jul and all of the house staff for treating us with such incredible Thai hospitality - you catered for our every need. Thank you Khun Ton for your exceptional food - a true Thai culinary experience. The adults and children are leaving feeling very happy to have been here.
Wonderful place for a family holiday, perfect location, peaceful, lovely pool, beautiful view + very comfortable, best of all is to be looked after by Jul and team who are so cheerful and attentive, great food + we ate too much!
Jul & crew, thanks so much for the wonderful hospitality in such an amazing setting. Difficult to leave, I hope I get the chance to come back AGAIN +AGAIN. Beers on the veranda will be sorely missed.
5

/

5

stars
Enquire Now
No Booking fees
Best Price Guaranteed Ban Sairee | 3-9 Bedroom Villa - Leam Sor Beach, Samui