 This villa is no longer available for rent here
Discover other luxury villas available in Phuket & Koh Samui
Feel free to
contact us
- our Thailand villa specialists will be happy to
help you find the villa holiday of your dreams.
"The Inspiring Villas Team"
Sleep up to
This spacious luxury 3 bedroom Patong Beach House offers the perfect getaway for small groups, family gatherings or business travel. Set directly on the white sands of a coral beach right next to famous Patong Bay, Phuket, guests will have the opportunity to enjoy snorkel activity, and explore the wonders of rocky tide pools when the tide goes out. Featuring panoramic sunset beach views from nearly every room, this dreamlike property makes for the perfect tropical escape! Enjoy a pleasant swim in the beachfront infinity pool, or have friends over for a sunset cocktail party - the Beach House has everything you need. With a full-service modern kitchen, breakfast bar, and BBQ facilities, the Beach House is an entertainer's dream.
Highlight Features
Rooftop Lounge
Alfresco Dining
Parking Area
Family Villa
Breakfast Counter
Maid only
Plunge Pool
8.5m X 2.5m pool
Coral Beach Access
Bedrooms
King Bed
Safe Box
Non Smoking
Balcony
Closet
Lounge Chair
Toilet Shower
TV
Facilities
Coffee Maker
WIFI
Cable TV
DVD Player
BBQ
Air Conditioner
Sun Loungers
Microwave
Bean Bags
Travel Time
15 minutes drive to Phuket Fantasea
25 minutes drive to Phuket Country Club Golf
3 minutes drive to Rollerball Adventure Kalim
34 minute drive to Phuket Town
5 minutes drive to Patong Beach
55 minutes drive to Phuket Airport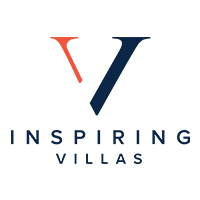 Patong Beach House | 3 Bedroom Villa - Patong Beach, Phuket
Rental Rate
| Period Dates | Min Night Stay | Price Per Night (USD) | Price Per Night (USD) | Price Per Night (USD) | Price Per Night (USD) | Price Per Night (USD) | Price Per Night (USD) | Price Per Night (USD) | Price Per Night (USD) | Price Per Night (USD) | Price Per Night (USD) | Price Per Night (USD) | Price Per Night (USD) | Price Per Night (USD) | Price Per Night (USD) | Price Per Night (USD) |
| --- | --- | --- | --- | --- | --- | --- | --- | --- | --- | --- | --- | --- | --- | --- | --- | --- |
| 01-Sep-2017 - 31-Oct-2017 | 3 | 0 | 0 | 600 | 0 | 0 | 0 | 0 | 0 | 0 | 0 | 0 | 0 | 0 | 0 | 0 |
| 01-Nov-2017 - 14-Dec-2017 | 3 | 0 | 0 | 800 | 0 | 0 | 0 | 0 | 0 | 0 | 0 | 0 | 0 | 0 | 0 | 0 |
| 15-Dec-2017 - 15-Jan-2018 | 7 | 0 | 0 | 1200 | 0 | 0 | 0 | 0 | 0 | 0 | 0 | 0 | 0 | 0 | 0 | 0 |
| 16-Jan-2018 - 14-Feb-2018 | 3 | 0 | 0 | 800 | 0 | 0 | 0 | 0 | 0 | 0 | 0 | 0 | 0 | 0 | 0 | 0 |
| 15-Feb-2018 - 21-Feb-2018 | 5 | 0 | 0 | 1200 | 0 | 0 | 0 | 0 | 0 | 0 | 0 | 0 | 0 | 0 | 0 | 0 |
| 22-Feb-2018 - 30-Apr-2018 | 3 | 0 | 0 | 800 | 0 | 0 | 0 | 0 | 0 | 0 | 0 | 0 | 0 | 0 | 0 | 0 |
| 01-May-2018 - 31-Oct-2018 | 3 | 0 | 0 | 600 | 0 | 0 | 0 | 0 | 0 | 0 | 0 | 0 | 0 | 0 | 0 | 0 |
Note:
Bedroom Configuration
Bedroom 1 - King bed, ensuite bathroom
Bedroom 2 - King bed, bathroom in corridor
Bedroom 3 - King bed, ensuite bathroom
Villas Reviews
Loved this quiet oasis and the great outdoor area with the pool right on the Andaman Sea. Very well maintained and serviced daily if you wish. The villa is far enough away from Patong Beach that you don't hear the partying but is only about a 20 min walk or 300Baht in a taxi or tuk tuk. Walk toward town the the ride also becomes much cheaper if you like to bargain. Use the White Box restaurant as your reference for the return trip as all taxies know where that is The quality of the appliances, fittings, bedding, linen and towels is also very good and we would recommend this stay to anyone.

t00hard, Australia – March 2016

Patong Beach House is a beautifully finished house with all the luxuries you could need. The managers for the house provide exceptional service and answer all your holiday queries. The house is a short walk from several restaurants, but is far enough away from the hustle and bustle of Patong Beach to enable you to get some well deserved rest. Whilst the beach view is pretty from the house, the beach is not fit for swimming due to too many rocks but the house pool is sufficient for a refreshing swim. A lovely family holiday location.

Jacky, Dubai – July 2015