 This villa is no longer available for rent here
Discover other luxury villas available in Phuket & Koh Samui
Feel free to
contact us
- our Thailand villa specialists will be happy to
help you find the villa holiday of your dreams.
"The Inspiring Villas Team"
Sleep up to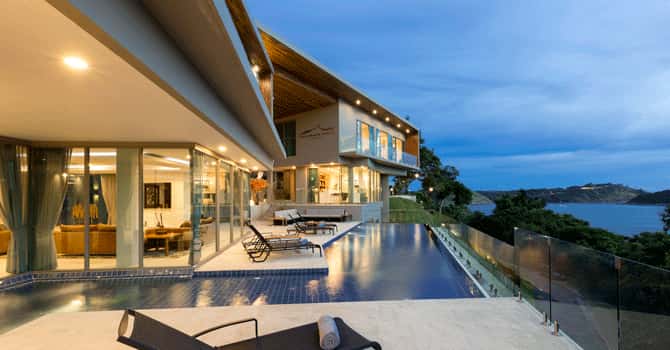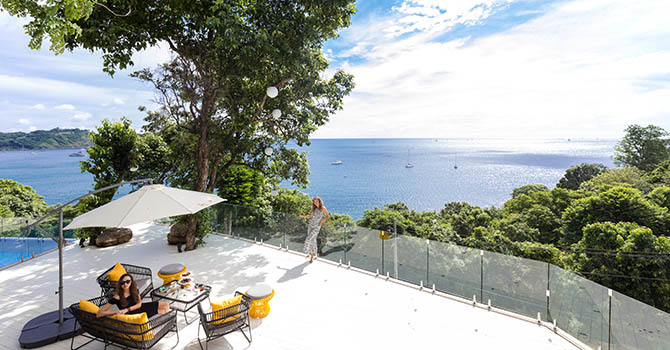 Luxury 9 Bedroom Seaview Villa 'Thousand Hills' was completed in 2017; this brand new modern villa offers all amenities to be the perfect getaway for your Villa holiday. The flowing living spaces all face the sea, with floor to ceiling glass, balconies and the forever Andaman sea horizon in front. The modern architecture and the mix of wood and modern furnishings give a modern chic feeling, and always comfortable. With spectacular dining, sitting and games areas, plus 3 swimming pools, 2 saunas and a fitness room this villa really is its own private pool villa complex to enjoy,
All bedrooms are ensuite and enjoy uninterrupted seaviews. The Family Day areas enjoy breathtaking 180 views of the Andaman sea. The villa is located 50m above and with direct access to Ao Sane beach which is one of the best snorkeling spots in Phuket, and only 800m from popular Nai Harn beach. A stocked wine cellar on standby to select from adds to those perfect sunsets and evening dinners with fresh sea air and the Andaman sea always around you.
Highlight Features
14m Saltwater Pool
2 Sauna Room
6 Person Jacuzzi
BBQ Deck Area
Beachfront Villa
Bicycles
Fitness Room
Games Room
Garden Area
Karaoke
Kayak
Lounge Area
Media Room
Paddle Board
Wine Room
Yoga Deck
Facilities
Air Conditioner
BBQ
BOSE Speaker
Cable TV
Coffee Maker
DVD Player
Sun Loungers
WIFI
Wine Fridge
Bedroom Configuration
Master Bedroom 1 - King bed - Ensuite bathroom with bathtub
Master Bedroom 2 - King bed - Ensuite bathroom with bathtub
Guest Bedroom 1 - King bed - Ensuite bathroom
Guest Bedroom 2 - King bed - Ensuite bathroom
Family Suite 1 - King bed - Ensuite bathroom
Family Suite 2 - King bed - Ensuite bathroom
Honeymoon Suite 1 - King bed - Ensuite bathroom
Honeymoon Suite 2 - King bed - Ensuite bathroom
Honeymoon Suite 3 - Queen size sofa bed, Ensuite bathroom
Bedrooms
Balcony
Bathtub/Shower
King Bed
Mini Fridge
Non Smoking
Safe Box
Sofa
Toilet Shower
TV
Travel Time
12 minutes drive to Windmill Viewpoint
15 minutes drive to Promthep Cape
2 minutes walk to Ao Sen Beach
40 minutes drive to Big Buddha
7 minutes drive to Nai Harn Beach
70 minutes drive to Airport
What is included
Complimentary Tea's & Coffee throughout the stay
Snacks and Seasonal fruits included throughout the stay
Complimentary airport transfer
One roundtrip airport transfer (same flight only)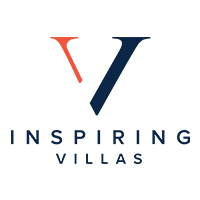 Villa Thousand Hills | 4-9 Bedroom Villa - Nai Harn, Phuket
Rental Rate
| Period Dates | Min Night Stay | Price Per Night (USD) | Price Per Night (USD) | Price Per Night (USD) | Price Per Night (USD) | Price Per Night (USD) | Price Per Night (USD) | Price Per Night (USD) | Price Per Night (USD) | Price Per Night (USD) | Price Per Night (USD) | Price Per Night (USD) | Price Per Night (USD) | Price Per Night (USD) | Price Per Night (USD) | Price Per Night (USD) | Price Per Night (USD) | Price Per Night (USD) | Price Per Night (USD) | Price Per Night (USD) | Price Per Night (USD) | Price Per Night (USD) | Price Per Night (USD) | Price Per Night (USD) | Price Per Night (USD) | Price Per Night (USD) | Price Per Night (USD) |
| --- | --- | --- | --- | --- | --- | --- | --- | --- | --- | --- | --- | --- | --- | --- | --- | --- | --- | --- | --- | --- | --- | --- | --- | --- | --- | --- | --- |
| 01-Nov-2018 - 15-Dec-2018 | 3 | 0 | 2,790 | 0 | 2,790 | 0 | 3,390 | 0 | 0 | 3,950 | 0 | 0 | 0 | 0 | 0 | 0 | 0 | 0 | 0 | 0 | 0 | 0 | 0 | 0 | 0 | 0 | 0 |
| 16-Dec-2018 - 25-Dec-2018 | 7 | 0 | 3,950 | 0 | 3,950 | 0 | 3,950 | 0 | 0 | 3,950 | 0 | 0 | 0 | 0 | 0 | 0 | 0 | 0 | 0 | 0 | 0 | 0 | 0 | 0 | 0 | 0 | 0 |
| 26-Dec-2018 - 15-Jan-2019 | 10 | 0 | 6,490 | 0 | 6,490 | 0 | 6,490 | 0 | 0 | 6,490 | 0 | 0 | 0 | 0 | 0 | 0 | 0 | 0 | 0 | 0 | 0 | 0 | 0 | 0 | 0 | 0 | 0 |
| 16-Jan-2019 - 31-Jan-2019 | 3 | 0 | 2,790 | 0 | 2,790 | 0 | 3,390 | 0 | 0 | 3,950 | 0 | 0 | 0 | 0 | 0 | 0 | 0 | 0 | 0 | 0 | 0 | 0 | 0 | 0 | 0 | 0 | 0 |
| 01-Feb-2019 - 11-Feb-2019 | 5 | 0 | 3,950 | 0 | 3,950 | 0 | 3,950 | 0 | 0 | 3,950 | 0 | 0 | 0 | 0 | 0 | 0 | 0 | 0 | 0 | 0 | 0 | 0 | 0 | 0 | 0 | 0 | 0 |
| 12-Feb-2019 - 14-Apr-2019 | 3 | 0 | 2,790 | 0 | 2,790 | 0 | 3,390 | 0 | 0 | 3,950 | 0 | 0 | 0 | 0 | 0 | 0 | 0 | 0 | 0 | 0 | 0 | 0 | 0 | 0 | 0 | 0 | 0 |
| 15-Apr-2019 - 23-Apr-2019 | 5 | 0 | 3,950 | 0 | 3,950 | 0 | 3,950 | 0 | 0 | 3,950 | 0 | 0 | 0 | 0 | 0 | 0 | 0 | 0 | 0 | 0 | 0 | 0 | 0 | 0 | 0 | 0 | 0 |
| 24-Apr-2019 - 30-Apr-2019 | 3 | 0 | 2,390 | 0 | 2,390 | 0 | 2,950 | 0 | 0 | 3,450 | 0 | 0 | 0 | 0 | 0 | 0 | 0 | 0 | 0 | 0 | 0 | 0 | 0 | 0 | 0 | 0 | 0 |
| 01-May-2019 - 30-Jun-2019 | 3 | 0 | 1,950 | 0 | 1,950 | 0 | 2,490 | 0 | 0 | 2,950 | 0 | 0 | 0 | 0 | 0 | 0 | 0 | 0 | 0 | 0 | 0 | 0 | 0 | 0 | 0 | 0 | 0 |
Note:
- Refundable security deposit of $3000 USD is required in any currency upon check-in
Discount
Early bird enjoys 5 % discount when booking 120 days in advance.
Last minute bookings enjoy 5 % discount when checking in before 14 days
Enquire Now
No Booking fees
Best Price Guaranteed Villa Thousand Hills | 4-9 Bedroom Villa - Nai Harn, Phuket