 This villa is no longer available for rent here
Discover other luxury villas available in Phuket & Koh Samui
Feel free to
contact us
- our Thailand villa specialists will be happy to
help you find the villa holiday of your dreams.
"The Inspiring Villas Team"
Sleep up to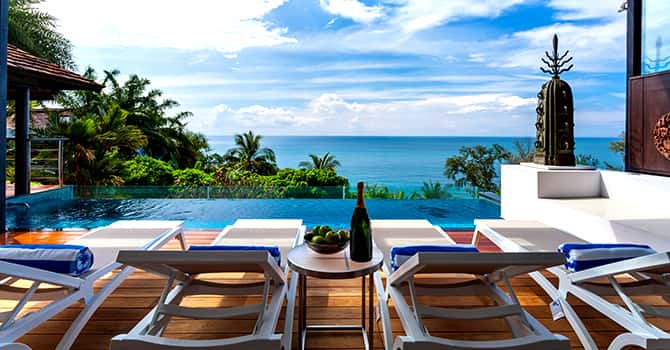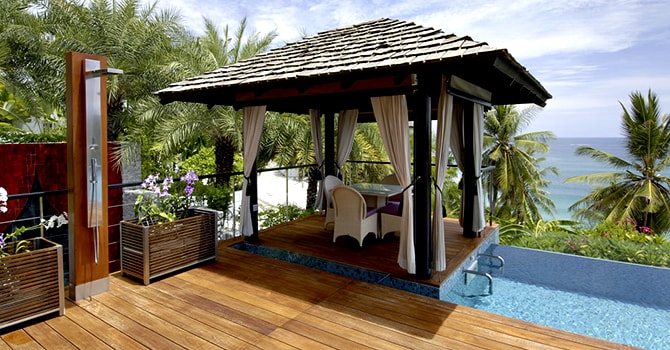 Located on the most beautiful Surin Beach in Phuket, Sawan Anda is a stylish 3 bedroom 3 level villa that can accommodate 6 guests. Each bedroom comes with en suite bathroom and room amenities. The villa Features a top quality decoration and art works, swimming pool, Gym, Home cinema, Wifi in all area, BBQ, Living room, Indoor and outdoor dining, fully equipped kitchen, Sala , Pool table and private parking. The villa offers full services. With our Villa Manager and his team at your service to ensure your well being and provide the best comfort like no others.
Highlight Features
Pool Table
Alfresco Dining
Fitness Room
Outdoor Sala
Media Room
Staff Services
Parking Area
Wine Cellar
10x5m Infinity Pool
Bedrooms
King Bed
Safe Box
Non Smoking
Balcony
Lounge Chair
Toilet Shower
Mini Bar
Bathtub/Shower
TV
Facilities
Coffee Maker
Ipod Dock
Bluetooth Speaker
WIFI
DVD Player
BBQ
Air Conditioner
Sun Loungers
Smart TV
Travel Time
11 minutes drive to Boat Avenue
17 minutes drive to Laguna Golf
23 minutes drive to Patong Beach
3 minutes drive to Surin Beach
36 minutes drive to Phuket Airport
43 minutes drive to Phuket Town
What is included
Complimentary use of baby cots and highchairs
Welcoming Champagne on Arrival
Welcoming Fruit Basket on Arrival
Staff service inclusion
Full staff service (villa manager, maid & chef), working 8 hours daily
Extra Charge
Chef service on request (2500THB per meal)
F&B at guests cost + 20% additional surcharge from the total shopping bill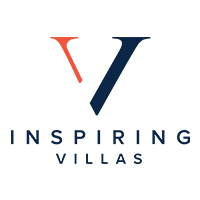 Sawan Anda Villa | 3 Bedroom Villa - Surin Beach, Phuket
Rental Rate
| Period Dates | Min Night Stay | Price Per Night (USD) | Price Per Night (USD) | Price Per Night (USD) | Price Per Night (USD) | Price Per Night (USD) | Price Per Night (USD) | Price Per Night (USD) | Price Per Night (USD) | Price Per Night (USD) | Price Per Night (USD) | Price Per Night (USD) | Price Per Night (USD) | Price Per Night (USD) | Price Per Night (USD) | Price Per Night (USD) |
| --- | --- | --- | --- | --- | --- | --- | --- | --- | --- | --- | --- | --- | --- | --- | --- | --- |
| 25-Feb-2018 - 30-Apr-2018 | 4 | 0 | 0 | 1070 | 0 | 0 | 0 | 0 | 0 | 0 | 0 | 0 | 0 | 0 | 0 | 0 |
| 01-May-2018 - 30-Jun-2018 | 2 | 0 | 0 | 820 | 0 | 0 | 0 | 0 | 0 | 0 | 0 | 0 | 0 | 0 | 0 | 0 |
| 01-Jul-2018 - 31-Aug-2018 | 4 | 0 | 0 | 1070 | 0 | 0 | 0 | 0 | 0 | 0 | 0 | 0 | 0 | 0 | 0 | 0 |
| 01-Sep-2018 - 30-Sep-2018 | 2 | 0 | 0 | 820 | 0 | 0 | 0 | 0 | 0 | 0 | 0 | 0 | 0 | 0 | 0 | 0 |
| 01-Oct-2018 - 30-Nov-2018 | 4 | 0 | 0 | 1070 | 0 | 0 | 0 | 0 | 0 | 0 | 0 | 0 | 0 | 0 | 0 | 0 |
| 01-Dec-2018 - 15-Dec-2018 | 4 | 0 | 0 | 1360 | 0 | 0 | 0 | 0 | 0 | 0 | 0 | 0 | 0 | 0 | 0 | 0 |
| 16-Dec-2018 - 12-Jan-2019 | 6 | 0 | 0 | 1600 | 0 | 0 | 0 | 0 | 0 | 0 | 0 | 0 | 0 | 0 | 0 | 0 |
Note:
- Refundable security deposit of $5000 USD is required in any currency upon check-in
Bedroom Configuration
Master Bedroom - King bed, ensuite bathroom with Jacuzzi & Steam
Guest Bedroom 2 - King bed, ensuite bathroom
Guest Bedroom 3 - King bed, ensuite bathroom with bathtub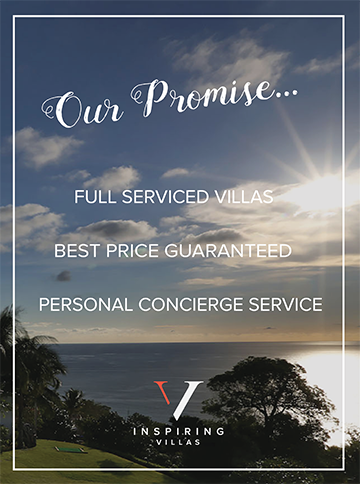 Enquire Now