 This villa is no longer available for rent here
Discover other luxury villas available in Phuket & Koh Samui
Feel free to
contact us
- our Thailand villa specialists will be happy to
help you find the villa holiday of your dreams.
"The Inspiring Villas Team"
Sleep up to
Featuring a magnificent 65-foot swimming pool and 10-person hot tub, Villa Samakee is a terrific choice for experiencing the natural charms of Phuket's west coast. Its comfortable location near Layan Beach is ideal for weddings and other special events.
This five-bedroom villa includes exotic decorations, 3 en-suite bathrooms as well as a wonderfully relaxing outdoor sala, along with impressive fan palms and a collection of other local plants to ensure an atmosphere that is both private and truly unique.
Villa Samakee's large living room and formal dining room are perfect for gatherings and parties, with a home theater, children's areas and excellent service from the villa's chef and support team to provide easy comfort at all times of the year.
Highlight Features
BBQ
Jacuzzi
Alfresco Dining
Lounge Area
Garden Villa
Outdoor Sala
Family Friendly
Media Room
25m Lap Pool
Bedrooms
King Bed
Twin Bed
Safe Box
LCD/LED TV
Non Smoking
Closet
Lounge Chair
Toilet Shower
Bathtub/Shower
Facilities
Coffee Maker
Ipod Dock
Wine Fridge
WIFI
Sound System
Cable TV
DVD Player
Air Conditioner
Staff Services
Travel Time
15 minutes drive to Boat Avenue
20 minutes drive to Surin Beach
23 minutes drive Kamala Beach
25 minutes drive to Phuket Airport
30 minutes drive to Central Festival
41 minutes drive to Phuket Town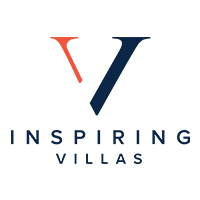 Villa Samakee | 3-5 Bedroom Villa - Layan Beach, Phuket
Rental Rate
| Period Dates | Min Night Stay | Price Per Night (USD) | Price Per Night (USD) | Price Per Night (USD) | Price Per Night (USD) | Price Per Night (USD) | Price Per Night (USD) | Price Per Night (USD) | Price Per Night (USD) | Price Per Night (USD) | Price Per Night (USD) | Price Per Night (USD) | Price Per Night (USD) | Price Per Night (USD) | Price Per Night (USD) | Price Per Night (USD) |
| --- | --- | --- | --- | --- | --- | --- | --- | --- | --- | --- | --- | --- | --- | --- | --- | --- |
| 13-Apr-2017 - 20-Oct-2017 | 3 | 0 | 0 | 590 | 845 | 845 | 0 | 0 | 0 | 0 | 0 | 0 | 0 | 0 | 0 | 0 |
| 21-Oct-2017 - 15-Dec-2017 | 3 | 0 | 0 | 750 | 1100 | 1100 | 0 | 0 | 0 | 0 | 0 | 0 | 0 | 0 | 0 | 0 |
| 16-Dec-2017 - 27-Dec-2017 | 7 | 0 | 0 | 2200 | 2200 | 2200 | 0 | 0 | 0 | 0 | 0 | 0 | 0 | 0 | 0 | 0 |
| 27-Dec-2017 - 09-Jan-2018 | 10 | 0 | 0 | 2200 | 2200 | 2200 | 0 | 0 | 0 | 0 | 0 | 0 | 0 | 0 | 0 | 0 |
| 10-Jan-2018 - 15-Feb-2018 | 3 | 0 | 0 | 850 | 1250 | 1250 | 0 | 0 | 0 | 0 | 0 | 0 | 0 | 0 | 0 | 0 |
| 16-Feb-2018 - 21-Feb-2018 | 5 | 0 | 0 | 1250 | 1250 | 1250 | 0 | 0 | 0 | 0 | 0 | 0 | 0 | 0 | 0 | 0 |
| 22-Feb-2018 - 29-Mar-2018 | 3 | 0 | 0 | 850 | 1250 | 1250 | 0 | 0 | 0 | 0 | 0 | 0 | 0 | 0 | 0 | 0 |
| 30-Mar-2018 - 02-Apr-2018 | 5 | 0 | 0 | 1250 | 1250 | 1250 | 0 | 0 | 0 | 0 | 0 | 0 | 0 | 0 | 0 | 0 |
| 03-Apr-2018 - 21-Apr-2018 | 3 | 0 | 0 | 850 | 1250 | 1250 | 0 | 0 | 0 | 0 | 0 | 0 | 0 | 0 | 0 | 0 |
| 22-Apr-2018 - 20-Oct-2018 | 3 | 0 | 0 | 590 | 845 | 845 | 0 | 0 | 0 | 0 | 0 | 0 | 0 | 0 | 0 | 0 |
| 21-Oct-2018 - 15-Dec-2018 | 3 | 0 | 0 | 750 | 1100 | 1100 | 0 | 0 | 0 | 0 | 0 | 0 | 0 | 0 | 0 | 0 |
Note:
- Refundable security deposit of $2500 USD is required in any currency upon check-in
Bedroom Configuration
Master Bedroom - King bed, ensuite bathroom with bathtub
Guest bedroom 2 - King bed, ensuite bathroom
Guest bedroom 3 - King bed, ensuite bathroom
Guest bedroom 4 - King / 2 Single beds, BR4 & BR5 shared ensuite bathroom
Guest bedroom 5 - 2 Single beds, BR5 & BR4 shared ensuite bathroom
Villas Reviews
"Fantastic luxurious stay" We visited samakee to celebrate my mum's 60th birthday. Six adults and one two year old. We stayed for 9 nights. The place is amazing. From the minute you walk through the doors you feel like you're in a five star resort. The staff are absolutely brilliant and went out of their way to make our stay comfortable and easy.

Pmcc, Australia - March 4, 2016

"Our best holiday ever" The perfect holiday! The villa is stunning. The staff is amazing. And we could all stay under 1 roof, but with a lot of space. The dream... Thank you so much for an unforgettable holiday.

C C, Paris - February 16, 2016