 This villa is no longer available for rent here
Discover other luxury villas available in Phuket & Koh Samui
Feel free to
contact us
- our Thailand villa specialists will be happy to
help you find the villa holiday of your dreams.
"The Inspiring Villas Team"
Sleep up to
Villa Mekha is a luxuriously furnished modern pool villa in Layan, Phuket with wonderful sea views and provides the perfect holiday rental property for families and couples.
Accommodation comprises of four bedrooms with its own en-suite bathroom. The villa is fully air conditioned and has wifi throughout. On the top floor is the living area, dining and European kitchen. There is plenty of outdoor seating and a dining table, perfect for sipping cocktails before dinner. On the entrance level is another dining area and the Thai kitchen. The undercover pool bar with BBQ grills, overlooking the 8 x 10 swimming pool, sunbathing terrace and seating sala. Villa Manager, housekeeper and chef are provided to take care of all your requirements.
Highlight Features
BBQ
Alfresco Dining
Lounge Area
Outdoor Sala
8m Infinity Pool
Bar Counter
Forrest View
Estate Gym
Estate Sauna
Bedrooms
Queen Bed
King Bed
Safe Box
Non Smoking
Balcony
Lounge Chair
Toilet Shower
TV
Mini Fridge
Facilities
Coffee Maker
Bluetooth Speaker
WIFI
Cable TV
BBQ
Air Conditioner
Sun Loungers
Staff Services
Estate Security
Travel Time
11 minutes drive to Laguna Golf
13 minutes drive to Naithon Beach
26 minutes drive to Phuket Airport
47 minutes drive to Phuket Town
48 minutes drive to Patong Beach
5 minutes drive to Layan Beach
What is included
Daily continental breakfast
Complimentary airport transfer
One roundtrip airport transfer (same flight only)
Staff service inclusion
Full staff service (villa manager, housekeeping & chef)
Extra Charge
Babysitting service
F&B at guests cost + 20% additional surcharge from the total shopping bill
In villa spa treatments
Laundry service
Luxury yacht and boat charters
Private jet charter (International or domestic)
Thai cooking classes
Tours and car rental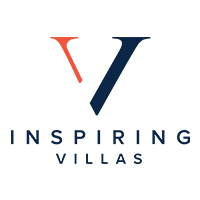 Villa Mekha, La Colline | 4 Bedroom Villa - Layan Beach, Phuket
Rental Rate
| Period Dates | Min Night Stay | Price Per Night (USD) | Price Per Night (USD) | Price Per Night (USD) | Price Per Night (USD) | Price Per Night (USD) | Price Per Night (USD) | Price Per Night (USD) | Price Per Night (USD) | Price Per Night (USD) | Price Per Night (USD) | Price Per Night (USD) | Price Per Night (USD) | Price Per Night (USD) | Price Per Night (USD) | Price Per Night (USD) | Price Per Night (USD) | Price Per Night (USD) | Price Per Night (USD) | Price Per Night (USD) | Price Per Night (USD) | Price Per Night (USD) | Price Per Night (USD) | Price Per Night (USD) | Price Per Night (USD) | Price Per Night (USD) | Price Per Night (USD) |
| --- | --- | --- | --- | --- | --- | --- | --- | --- | --- | --- | --- | --- | --- | --- | --- | --- | --- | --- | --- | --- | --- | --- | --- | --- | --- | --- | --- |
| 01-May-2018 - 31-Oct-2018 | 3 | 0 | 0 | 0 | 750 | 0 | 0 | 0 | 0 | 0 | 0 | 0 | 0 | 0 | 0 | 0 | 0 | 0 | 0 | 0 | 0 | 0 | 0 | 0 | 0 | 0 | 0 |
| 01-Nov-2018 - 15-Dec-2018 | 3 | 0 | 0 | 0 | 1,200 | 0 | 0 | 0 | 0 | 0 | 0 | 0 | 0 | 0 | 0 | 0 | 0 | 0 | 0 | 0 | 0 | 0 | 0 | 0 | 0 | 0 | 0 |
| 16-Dec-2018 - 15-Jan-2019 | 7 | 0 | 0 | 0 | 2,000 | 0 | 0 | 0 | 0 | 0 | 0 | 0 | 0 | 0 | 0 | 0 | 0 | 0 | 0 | 0 | 0 | 0 | 0 | 0 | 0 | 0 | 0 |
| 16-Jan-2019 - 30-Apr-2019 | 3 | 0 | 0 | 0 | 1,200 | 0 | 0 | 0 | 0 | 0 | 0 | 0 | 0 | 0 | 0 | 0 | 0 | 0 | 0 | 0 | 0 | 0 | 0 | 0 | 0 | 0 | 0 |
Note:
- Refundable security deposit of $1,000 USD is required in any currency upon check-in
Bedroom Configuration
Master Bedroom - King bed, ensuite bathroom with bathtub
Guest Bedroom 2 - King bed, ensuite bathroom
Guest Bedroom 3 - King/Twin beds, ensuite bathroom
Guest Bedroom 4 - King/Twin beds, ensuite bathroom
Villas Reviews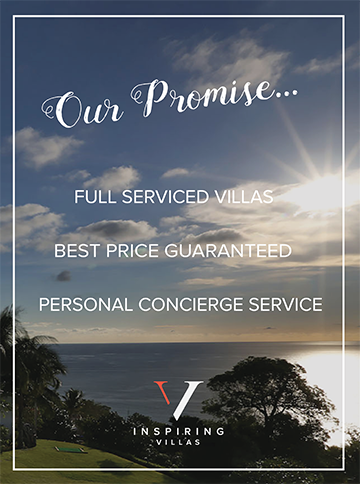 Enquire Now