 This villa is no longer available for rent here
Discover other luxury villas available in Phuket & Koh Samui
Feel free to
contact us
- our Thailand villa specialists will be happy to
help you find the villa holiday of your dreams.
"The Inspiring Villas Team"
Sleep up to
This elegantly appointed luxury villa lies nestled on a private headland between Phuket Bay and Ao Makham Bay in the south of Phuket. Featuring panoramic views of the sea and expansive, comfortable living areas, this sumptuous estate is perfect for everything from a family holiday to an exceptional party venue for business functions, large group retreats and company travel. With 6 king bedrooms and 1 twin room, decorated thematically and inspired by the five elements, it's the ultimate escape in a tropical paradise. Villa Hollywood comes complete with infinity pool, spacious sun deck, posh bar area and modern kitchen. This incredible property even includes a special children's play area with toys and games for the whole family. Hold a cocktail party under the stars or settle in for movie night - it's perfect for everyone!
Highlight Features
Infinity Pool
Alfresco Dining
Staff Services
Parking Area
Pool Bar
Office/Study Room
Lounge Sala
In-villa Spa
Breakfast Counter
Bedrooms
King Bed
Twin Bed
Safe Box
LCD/LED TV
Non Smoking
Balcony
Toilet Shower
Bathtub/Shower
Bath Jacuzzi
Facilities
Coffee Maker
Ipod Dock
WIFI
Sound System
Cable TV
DVD Player
Air Conditioner
Wine Cooler
Travel Time
10 minutes drive to Ao Yon Beach
14 minute drive to Kao Khad View Point
22 minutes drive to Phuket Town
31 minutes drive to Phuket Country Club Golf
52 minutes drive to Patong Beach
60 minutes drive to Phuket Airport
What is included
Complimentary airport transfer
Complimentary one round trip airport transfer per stay
Staff service inclusion
Full staff service (villa manager, maid & chef), working 8 hours daily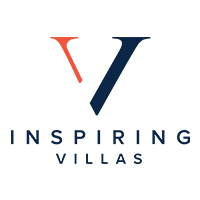 Villa Hollywood | 4-7 Bedroom Villa - Ao Makham Bay, Phuket
Rental Rate
| Period Dates | Min Night Stay | Price Per Night (USD) | Price Per Night (USD) | Price Per Night (USD) | Price Per Night (USD) | Price Per Night (USD) | Price Per Night (USD) | Price Per Night (USD) | Price Per Night (USD) | Price Per Night (USD) | Price Per Night (USD) | Price Per Night (USD) | Price Per Night (USD) | Price Per Night (USD) | Price Per Night (USD) | Price Per Night (USD) |
| --- | --- | --- | --- | --- | --- | --- | --- | --- | --- | --- | --- | --- | --- | --- | --- | --- |
| 06-Jan-2018 - 30-Apr-2018 | 3 | 0 | 0 | 0 | 899+ | 999+ | 1099+ | 1099+ | 0 | 0 | 0 | 0 | 0 | 0 | 0 | 0 |
| 01-May-2018 - 31-Oct-2018 | 3 | 0 | 0 | 0 | 799+ | 849+ | 899+ | 949+ | 0 | 0 | 0 | 0 | 0 | 0 | 0 | 0 |
| 01-Nov-2018 - 20-Dec-2018 | 3 | 0 | 0 | 0 | 799+ | 899+ | 949+ | 999+ | 0 | 0 | 0 | 0 | 0 | 0 | 0 | 0 |
| 21-Dec-2018 - 05-Jan-2019 | 14 | 0 | 0 | 0 | 1999+ | 1999+ | 2099+ | 2099+ | 0 | 0 | 0 | 0 | 0 | 0 | 0 | 0 |
| 06-Jan-2019 - 30-Apr-2019 | 5 | 0 | 0 | 0 | 899+ | 999+ | 1099+ | 1099+ | 0 | 0 | 0 | 0 | 0 | 0 | 0 | 0 |
Note:
- rate is subject to 7 % service charge, taxes.
- Refundable security deposit of $1500 USD is required in any currency upon check-in
Bedroom Configuration
Master Bedroom 1 - King bed, ensuite bathroom with Jacuzzi
Guests Bedroom 2 - King bed, ensuite bathroom
Guests Bedroom 3 - King bed, ensuite bathroom
Guests Bedroom 4 - King bed, ensuite bathroom with bathtub
Guests Bedroom 5 - King bed, ensuite bathroom
Guests Bedroom 6 - King bed, ensuite bathroom
Guests Bedroom 7 - Twin beds, ensuite bathroom
Villas Reviews
Absolutely awesome villa. The view and the staff made our day as amazing as we had wished in fact even better, being so spacious it gave each couple space for privacy or to be around the pool and bar with the group, or up in the dining area just relaxing looking at the view. The Food is the BEST the Villa staff and chef will delite your taste buds with some amazing local dishes (or what ever you choose) and beautiful fresh seafood, The rooms are large and beautifully decorated and well spaced out to give the privacy wanted, this time I will save so I can give the awesome staff a bigger tip when I leave, they work hard and long hours and make the Villa superb.
Craig S., Australia
- September 2016
fantastic! We had a truly great getaway at this Villa. The accommodation was great and the service at the home very good. We loved the design and feel of the home and we had plenty of space for both kids and adults. It is a little bit out of the way but that is what we wanted. The staff were very helpful and able to source things for us that we needed. The beach at the bottom is not for swimming but the swimming pool and large hot-tub were all we needed. The staff have lots of information on tourist things to do around the region. We found the cost of meals etc a little higher than expected but you can do your own shopping if you want. A great holiday and we would go back again!
My entire family and I spent four nights at the villa. We were 10 people. I must say, from the time we set foot in the villa till the time we left, we had the most amazing experience. The villa itself is simply amazing. I wish I could buy it and live there. It has a gorgeous setting, is extremely well done and is fit for a postcard. The staff at the villa is very helpful and always ready to work with a smile. The villa manager, K.Am and Jeremy were very helpful and responsive to ensure that our stay was comfortable. I will surely visit again.
Gaurav, Mumbai
- October 2016
We absolutely loved staying at Villa Hollywood. Pagaan and her staff looked after us so well. We ate in every night and chose from the varied Thai menu. Beautiful food and lots of it so we kept leftovers for lunch the next day. Pagaan also gave us a couple of cooking classes which was fabulous. The views over the water were superb, no beach for swimming but the infinity pool was wonderful. Each room was decorated well with adjoining bathrooms. Very clean and tidy always. It is situated about 10 mins out of the nearest town but we were happy to stay in.
Wow...a wonderful place to get together as extended family! Spending time with loved ones living overseas is always a joy and Hollywood Villa was the perfect place to make best use of our time together. We were welcomed with friendly hearts by Villa Staff...thankyou! Such a peaceful location with amazing sea views, Hollywood has ample accomodation for a family, with assistance provided for services or event and minibus bookings.
Mystruthe, Sydney
- October 2016
Had a fantastic holiday which was in no small part due to the superb villa, it's staff and vista overlooking Phuket bay and surrounding islands. The remainder of the villa's facilities and rooms were of a very high standard and would allow larger parties to still have plenty of space. The villa staff and management team were very attentive. For those of you who have visited Thailand before, you will know that one of the highlights is the food. After many fantastic meals you can then retire to the beautiful sala and drink under the stars, listening to your own music through the many speakers positioned around the villa. We have stayed in some excellent villas across the globe, but this has to rank right at the top level.
PaulandJulie22, UK – January 2016
-
5

/

5

stars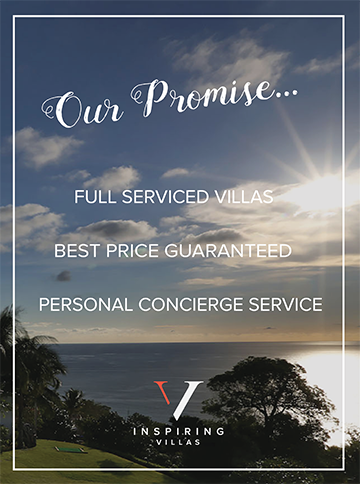 Enquire Now