 This villa is no longer available for rent here
Discover other luxury villas available in Phuket & Koh Samui
Feel free to
contact us
- our Thailand villa specialists will be happy to
help you find the villa holiday of your dreams.
"The Inspiring Villas Team"
Sleep up to
Luxury Villa Asia Phuket is a tropical gem on the paradise island of Phuket. Situated amongst lush greenery overlooking the sea, and just minutes from the ocean, this property occupies the highest land on the sought-after northern edge of the island. Featuring 7 large bedroom suites complete with luxurious bathrooms, modern amenities, and impeccable design, Villa Asia is the ultimate escape for large groups, business travel, family gatherings and wedding parties. An oversize pool and spacious pool deck overlook the captivating Andaman Sea as it sparkles out into the horizon. Watch one of Phuket's famous sunsets from the many outdoor lounging areas, get fit in the private gym or yoga studio, or spend an evening in enjoying a movie in the entertainment area - it's perfect for everyone!
Highlight Features
Alfresco Dining
Fitness Room
Parking Area
Sauna/Steam
Office/Study Room
Lounge Sala
75sqm Saltwater Pool
Yoga & Box Fit Area
Massage Sala
Bedrooms
King Bed
Twin Bed
Safe Box
Non Smoking
Balcony
Closet
Toilet Shower
Bathtub/Shower
TV
Facilities
Coffee Maker
WIFI
Sound System
Cable TV
DVD Player
BBQ
Air Conditioner
Sun Loungers
Wine Fridge
Travel Time
15 minutes drive to Phuket Fantasea
25 minutes drive to Phuket Country Club Golf
3 minutes drive to Rollerball Adventure Kalim
34 minute drive to Phuket Town
5 minutes drive to Patong Beach
55 minutes drive to Phuket Airport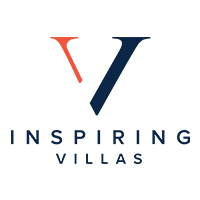 Villa Asia | 4-7 Bedroom Villa - Patong Beach, Phuket
Rental Rate
| Period Dates | Min Night Stay | Price Per Night (USD) | Price Per Night (USD) | Price Per Night (USD) | Price Per Night (USD) | Price Per Night (USD) | Price Per Night (USD) | Price Per Night (USD) | Price Per Night (USD) | Price Per Night (USD) | Price Per Night (USD) | Price Per Night (USD) | Price Per Night (USD) | Price Per Night (USD) | Price Per Night (USD) | Price Per Night (USD) |
| --- | --- | --- | --- | --- | --- | --- | --- | --- | --- | --- | --- | --- | --- | --- | --- | --- |
| 01-Sep-2017 - 31-Oct-2017 | 4 | 0 | 0 | 0 | 899 | 0 | 999 | 1199 | 0 | 0 | 0 | 0 | 0 | 0 | 0 | 0 |
| 01-Nov-2017 - 19-Dec-2017 | 4 | 0 | 0 | 0 | 999 | 0 | 1099 | 1199 | 0 | 0 | 0 | 0 | 0 | 0 | 0 | 0 |
| 20-Dec-2017 - 15-Jan-2018 | 10 | 0 | 0 | 0 | 1999 | 0 | 2199 | 2499 | 0 | 0 | 0 | 0 | 0 | 0 | 0 | 0 |
| 16-Jan-2018 - 30-Apr-2018 | 4 | 0 | 0 | 0 | 1149 | 0 | 1199 | 1399 | 0 | 0 | 0 | 0 | 0 | 0 | 0 | 0 |
| 01-May-2018 - 31-Oct-2018 | 4 | 0 | 0 | 0 | 899 | 0 | 999 | 1199 | 0 | 0 | 0 | 0 | 0 | 0 | 0 | 0 |
Note:
Bedroom Configuration
Master Bedroom 1 - King bed, ensuite bathroom w/ bathtub
Bedroom 2 - King bed, ensuite bathroom w/ bathtub
Bedroom 3 - King bed, ensuite bathroom
Bedroom 4 - King bed, ensuite bathroom
Bedroom 5 - King bed, ensuite bathroom
Bedroom 6 - King bed, ensuite bathroom
Bedroom 7 - Twin beds, ensuite bathroom
Villas Reviews
We stayed at the Villa for a week with 10 friends it was awesome the staff were fantastic and the Villa was beautiful, our group of 12 found the Villa plenty big enough to have our own space and all the facilities available to us in the Villa kept everyone well and truely satisfied. We loved it and recommend it to anyone.

Lee S. - October 2016

The accommodation is of first class quality and it the Villa is very spacious, giving everyone sufficient private space as well as areas where we could all congregate together. A hilltop exclusive location was great. Close enough to Patong but far enough to be private. A private gym and separate office were a real treat which we made use of. The management team of the villa were excellent and nothing was too much trouble, going beyond the call of duty. I would recommend this villa to any family or large group considering a stay in Phuket. You will not be disappointed.

Leicester - November 2013

" We all realized we have wasted years staying at 5 star hotels, as soon as we arrived at the villa. Really big, quite a masterpiece, really luxurious, and all our own. The kids felt it was Disneyland, and we felt like movie stars for a week! Location is great, very private, but we like some fun in Patong for shopping, dinner, shows etc, and that's just down the road a km or two. So all in all it was perfect. "

David, UK - August 2013